New VA Home Loan Benefits
Posted by MilVet Homes Team on Monday, December 13, 2021 at 3:47 PM
By MilVet Homes Team / December 13, 2021
Comment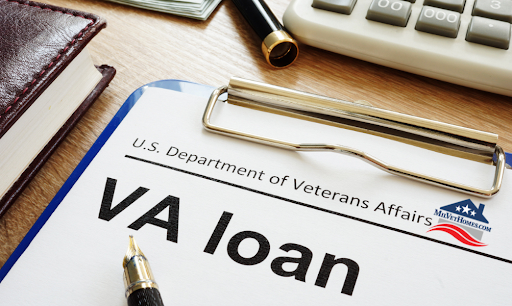 New VA Home Loan Benefits
The VA home loan benefit is one that most homebuyers would be thrilled to have. VA loans continue to offer advantages for veterans looking to purchase a home. Here is a closer look at some benefits that you may not know about.
$0 Down | Amid our rising home prices, this top benefit of your VA loan becomes increasingly important. Traditional loans require a 5% to 20% down payment. Qualified VA buyers can purchase a home with $0 down payment. Most folks do not have $15,000+ ready to put toward a down payment. If you have your full entitlement, you will not need to pay a down payment, affording you flexibility as a homebuyer. You will not need to worry about draining your savings to make a home purchase.
Low Interest Rates | Our mortgage rates hit rock bottom in 2020, and have remained at modern-day lows into 2021. Most mortgage experts expect the rates to rise, but as a veteran, you will have a built-in advantage. Ellie Mae reports that VA home loans have had the lowest fixed-rate on the market for six years running. Rate fluctuations can make a big difference over the life of your home loan.
Expanded Eligibility For National Guard | Congress has passed a bill that expanded access to the VA loan program for certain National Guard members including thousands serving on the front lines of the pandemic. Guard members activated under Title 32 orders have become eligible for VA home loan benefits after serving 90 days (30 of which must be consecutive). Previously this eligibility was reserved for members with six years of service, or other time-in-service guidelines on their Title 10 orders. This helps countless Guard members become eligible for what is arguably the most powerful mortgage product on the market today.
Blue Water Navy Veterans Act of 2019 | This addresses Korea, Vietnam, and Gulf War era issues associated with VA medical claims, and includes removal of VA loan limits and increased finding fees for approved transactions.
If you are in the market for a home, we invite you to contact one of our veteran-friendly real estate specialists with any of your questions. We are here to help.