Biggest Veteran Home Buying Mistakes
Posted by MilVet Homes Team on Tuesday, May 18, 2021 at 1:45 PM
By MilVet Homes Team / May 18, 2021
Comment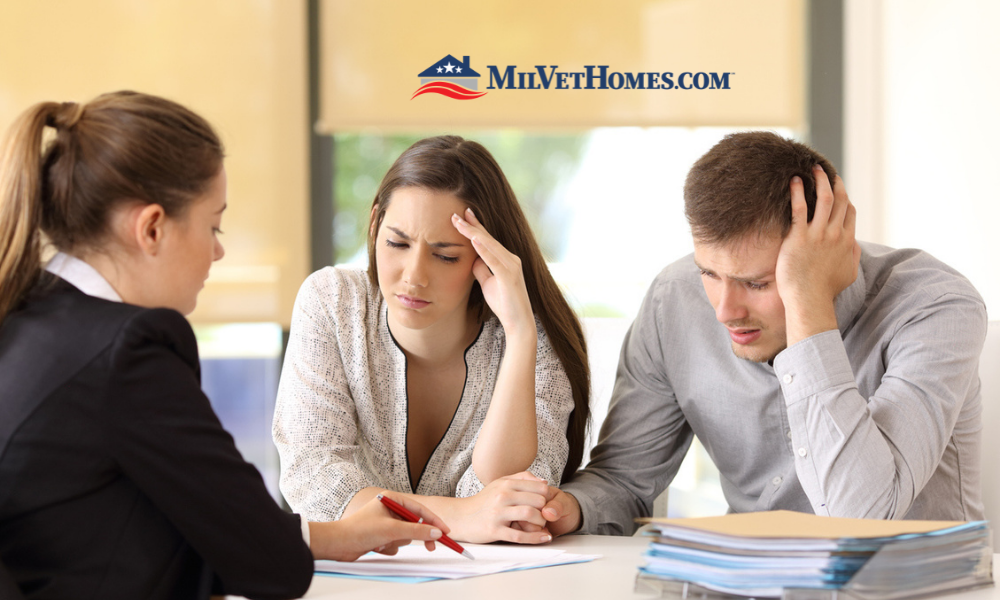 Biggest Veteran Home Buying Mistakes
As a Veteran, the process of procuring a VA home loan is not foolproof. The points below came from real estate agents that have military buyer experience, and are savvy in the VA home loan process. These are the most commonly seen missteps that they have experienced.
NOT Using An Agent With Military Buyer Experience | It is a definite benefit to find an agent who is familiar with the VA home loan process. The VA will not underwrite all houses, so it is a huge advantage to use a REALTOR® that understands the VA home loan system and appraisal process. The VA loan program appraiser has specific criteria. An agent experienced with VA loans will know about their limits, debt-to-income ratio, and other essential information. This will save you time, and possibly the headache of making an offer on a home and finding out that it does not qualify for the VA home loan program. You can ask your fellow Veterans for a referral, or you can contact us and we will connect you with an agent that has the proper VA experience.
NOT Communicating With Your Lender | The VA home loan program is arguably the most powerful mortgage option on the market, but about a third of Veterans do not know that they can access this benefit. Be sure to let your lender know about your service member status so they can provide you with all your options. The VA loan requires ZERO down payment, making it possible for you to purchase your first home years sooner than if you had to save up for your down payment. VA loans also come with low interest rates, don't require mortgage insurance, and have more forgiving credit requirements -- all providing you with more buying power. Plus, with better credit scores, you may be able to negotiate appraisal and origination fee waivers.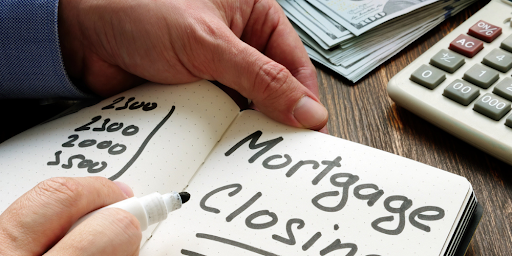 NOT Preparing For Upfront Costs | Even though the VA home loan provides many cost saving features, there are some costs associated with your mortgage. Be prepared for home appraisal and inspection costs, closing costs, and other fees. Come prepared.
NOT Thinking About Your Home As An Investment | Many service members think that purchasing a home doesn't make sense because they will eventually be transferred. We suggest you consider the home as a potential investment. Real estate is a way to build personal wealth. Ask your REALTOR® about high-demand areas and popular home prices. If you stay within those parameters, you can potentially resell the house quickly, or choose to keep it and rent it out. Additional facts to consider are that your VA loan is assumable (to another vet), and you can use your VA home loan benefit again and again. If you have a non-VA loan, you may want to consider refinancing with a VA loan. This allows you to procure a better interest rate or tap into your home's equity for other investments.
NOT Making Other Big Purchases Before Your Closing | After your offer has been approved, we know you are excited and are thinking of all the ways to make the new home your own. Please avoid making any large purchases before your closing (big screen TV, furniture, vehicle, etc.). Even if you have been pre-approved, you must maintain your credit score in order for the loan to close. Opening a line of credit and making a large purchase is a common mistake. Wait until after closing to make other financial moves to be on the safe side.
Now that you know some of the mistakes, you can prepare to purchase a home using your VA home loan benefit. Please contact us if you have any questions.